ECLIPSE | OCTOBER 5, 2022
ATLANTA OUTDOOR FALL FITNESS ACTIVITIES
Fall is our favorite time of year for outdoor workouts. The weather is mild (at least by Atlanta's standards) and the options are varied. It's a perfect combination for burning calories while breathing in fresh air.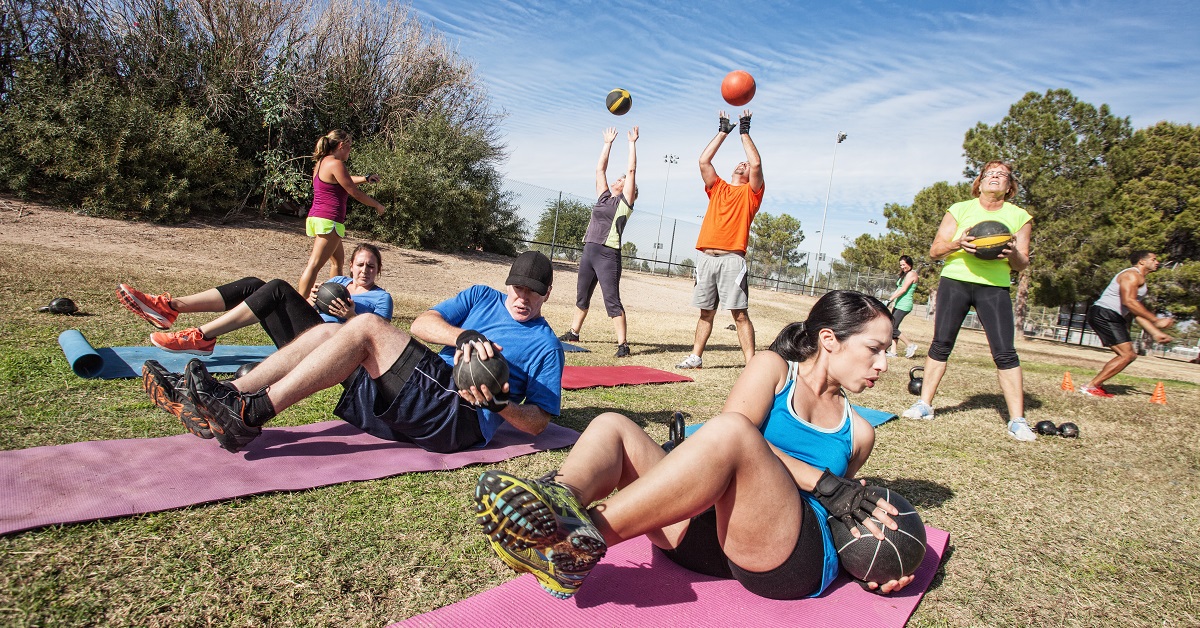 Here, then, are some Atlanta outdoor fitness opportunities that just might present you with something new or unusual.
Every Tuesday through November 29 from 6 p.m. to 7 p.m., Piedmont Park (Front Lawn B Greenspace)
Hip-hop Dance Fitness is led by NCSF certified personal trainer, Deborah Chambers. This dance-based class is a retreat where mind, body, soul, and spirit are the focus. Explore cardio, fitness, house & hip-hop dance styles through this hour of motivation. This is an upbeat, lively, and energetic experience that will build community, confidence, and joy.
Every Wednesday through October 26 from 6 p.m. to 7 p.m., Gateway of Grant Park
Come out mid-week to wind down and recharge, outdoors – among the sun, sky, and trees. This creatively sequenced hatha-styled yoga class is infused with engaging yoga poses and delicious deep breaths aimed to bring ease to the mind and body.
Every Wednesday through November 30, 1 p.m. to 1:30 p.m., Soul Dimension, Atlanta
Experience the great benefits of the Joy of Breathing technique. Learn how to breathe naturally and fully with this simple and effective method. Start your journey to greater health, vitality, peace, and joy.
Every Sunday through November 27, 2 p.m. to 3 p.m., Stone Mountain Skates, Stone Mountain
If you've ever wanted to move on wheels, then RollerFit ATL just might become your favorite way to lose weight. It is an action-packed adult roller dance fitness program that caters to beginners. The roller dance fitness classes are so much fun, you'll forget that you're working out
October 16, noon to 5 p.m., Alpharetta City Center
The FitLife Expo brings together vendors from all over the Atlanta Metro area for a fun-filled day of networking, fitness, health, kids' fun, and more. This free event includes classes, health screenings, giveaways, family fun, a food drive, and more.
2022 KIDFITSTRONG Fitness Challenge Atlanta
October 16, 11 a.m. to 7 p.m., Piedmont ParkThe KIDFITSTRONG Fitness Challenge is the nation's largest mobile fitness event traveling from coast-to-coast dedicated to keeping kids active and healthy. Kids of all ages get the opportunity to flex their physical fitness by participating in a completion-based obstacle course designed to challenge speed, strength, agility, and overall physical fitness.
November 2 and December 7, 6:15 p.m. to 7:45 p.m., Phidippides Running Store, Sandy Springs
This is a four-mile run/walk, followed by a 30-minute yoga class that focuses on stretches specifically for runners. all ages and skill levels are welcome.