Spring into Fitness: Exercising Outdoors in Atlanta this April and May
April and May in Atlanta bring warmer weather, blooming flowers, and the perfect opportunity to take your fitness routine outdoors, and spring is a fantastic time to explore Atlanta's many parks, trails, and events while enjoying the beauty this vibrant city has to offer. As you start preparing for a healthy spring season, consider incorporating outdoor exercise into your fitness regimen.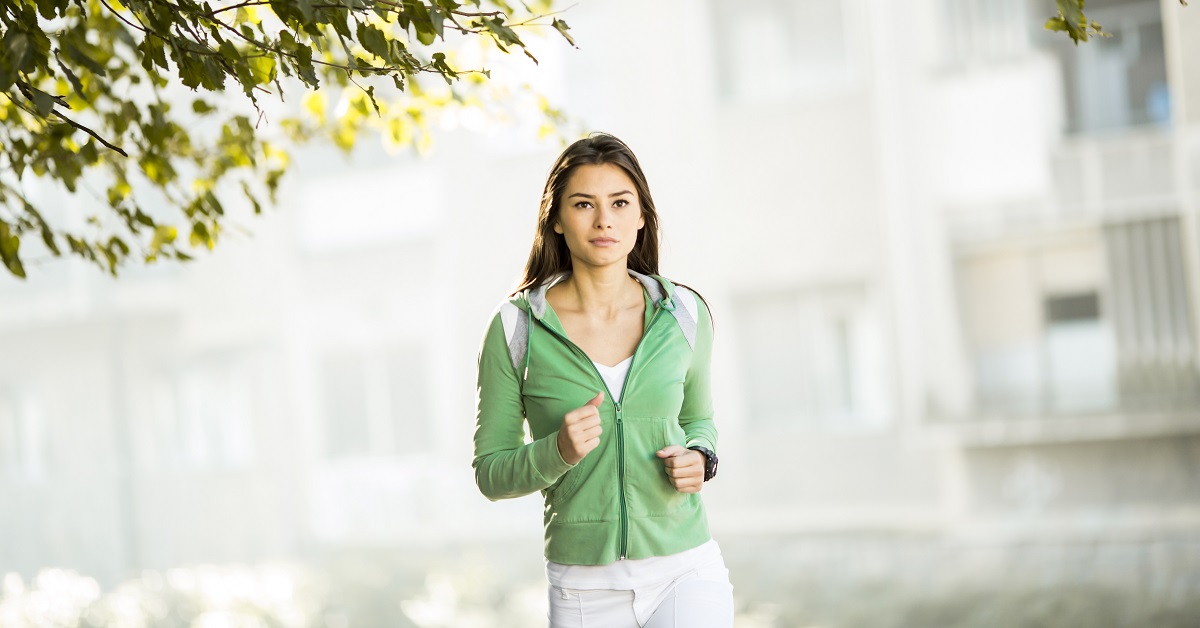 In this article, we'll explore the benefits of exercising outdoors, the best outdoor workouts to try, and tips for staying safe while exercising outside in Atlanta.
Fresh Air & Fitness Go Hand in Hand
First, let's discuss the benefits of taking your workout outside. Exercising outdoors offers several advantages over hitting the gym, including:
Boosting your mood: Fresh air, sunshine, and the natural beauty of Atlanta's parks and green spaces can help uplift your spirits and combat stress.
Greater variety: Outdoor workouts offer countless options for creative and dynamic exercises, which can help prevent boredom and keep you motivated.
Enhancing your workouts: Exercising outdoors challenges your body differently than working out indoors. For example, running on uneven terrain can help improve your balance, while a cool breeze during a bike ride adds resistance and makes you work harder.
Building a sense of community: Outdoor exercise often involves more social interaction, whether it's participating in group classes or just offering a friendly wave to passersby.
Working Out Without It Feeling Like Working Out
Now that you know the benefits, consider trying some of the following outdoor workout ideas in Atlanta this spring:
Take a hike: Explore Atlanta's many beautiful parks and trails, such as the stunning Chattahoochee River National Recreation Area or the Atlanta BeltLine. Hiking provides a great low-impact workout, allowing you to enjoy nature while burning calories.
Run, jog, or walk: If you're a runner or prefer walking, join one of Atlanta's many running clubs or explore popular routes such as Piedmont Park or Stone Mountain Park. Participating in local races such as the Peachtree Road Race can also be highly motivating and fun.
Cycle or mountain bike: Atlanta's bike-friendly streets and parks make cycling or mountain biking an ideal outdoor workout option. Check out the PATH Foundation's network of biking trails or join a local cycling club.
Outdoor fitness classes: Keep an eye out for outdoor yoga, boot camp, or other fitness classes held in parks such as Grant Park or Historic Fourth Ward Park. Exercising with a group can provide motivation and accountability.
Workout stations and circuits: Many of Atlanta's parks feature designated workout stations, which can inspire creative workouts using your body weight, park benches, or other built-in equipment.
Remember, It's Safety First
Of course, exercising outdoors requires considering safety, especially in Atlanta's highly variable April and May weather. Keep these tips in mind for a safe outdoor workout experience:
Dress appropriately: Layers are your friend in springtime. Be ready for chilly mornings and warm afternoons by wearing moisture-wicking, breathable clothing that can be easily added or removed as needed.
Stay hydrated: Carry a water bottle or plan routes with access to water fountains to ensure you stay properly hydrated during your workout.
Use sunscreen and bug spray: Be sure to apply sunscreen and bug spray before heading out, as the sun's UV rays and pesky insects can be more intense during Atlanta's spring months.
Know your limits: Pay attention to your body and be mindful of your limits when trying new outdoor activities or increasing the intensity of your workouts.
Stay aware and play it safe: Whether you're running, cycling, or hiking, be aware of your surroundings, review park rules, and observe all posted safety guidelines.
As April and May bring the beauty and warmth of spring to Atlanta, it's the perfect time to shake up your fitness routine and enjoy outdoor exercise. With countless workout options, beautiful parks, and a thriving fitness community, you'll find ample motivation to get outside and get moving. Remember to safely navigate Atlanta's spring weather and changing conditions as you embrace your new outdoor fitness regimen.
To maximize your outdoor fitness regimen and ensure it is aligned with your overall fitness goals, contact one of the elite trainers at Eclipse. Whether in the gym or on the trail, we can help set you up for success.