ECLIPSE | SEPTEMBER 8, 2021
WHEN A FITNESS TRAINER MAKES ALL THE DIFFERENCE
More and more people every day discover the difference that a fitness trainer can make in their lives – especially here in Atlanta. The impulse to "go it alone" or the belief that it all comes naturally or the embarrassment of having to ask, of not knowing already how to train effectively – all these obstacles and more have faded into history for most people.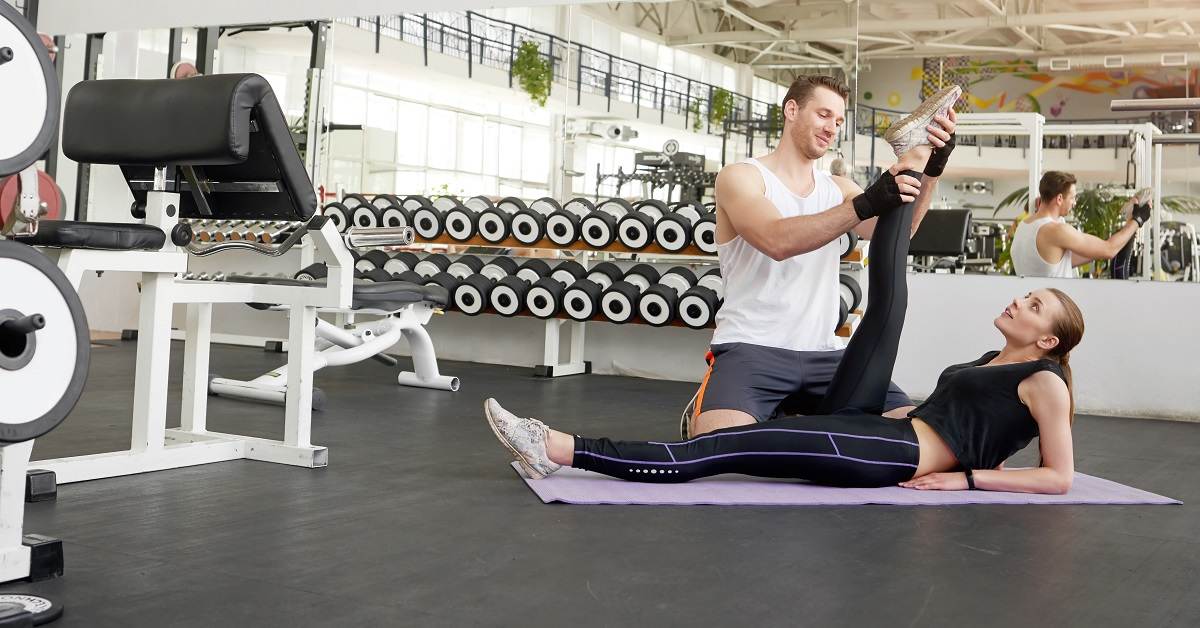 For generations, the wisdom of consulting an Atlanta fitness trainer to match your own unique assets and interests to a realistic vision of true well-being, of your own best self, has grown and at last has become widely well settled. The progress of this knowledge and acceptance has been a joy to observe.
As the knowledge and expertise available in the field has grown steadily, so, too, has the acceptance of the fitness trainer as one of the professionals that a person needs in the course of life.
In the Beginning
Some of us were fortunate to be born into families where fitness was demonstrated as a normal part of everyday life. If this was your experience, then you can certainly count it a blessing. Often, however, the good examples can be incomplete. For example, a father or mother who's a respected athlete might show the why of training and yet not have time to instruct the how.
In even more instances, most of us come to consciousness in households where fitness is not necessarily a priority. This is perfectly understandable and nothing to regret. Life calls attention and energy to matters that are urgent, sometimes to the exclusion of other matters that are important. Such an environment for one's upbringing does call, however, for a fitness trainer to establish the base of knowledge and practice that may be missing from a person's family experience.
The Enlightenment Found at the Crossroads
When that base of knowledge and practice is established –whether by family example or professional consultation – the growth of knowledge can still prompt a thoughtful person to consult a fitness trainer throughout life. And in addition to the evolution of knowledge, the crossroads we encounter in life are another reason for the services of a fitness trainer, because outside influences change even more rapidly than the knowledge base does.
A person's schedule, interests, availabilities, and capacities continually change through the course of life. At each Atlanta crossroads, a fitness trainer can help chart the course that makes the practices of well-being compatible with the lifestyles that we continue to choose and choose again.
The Evolution of Goals
A person's goals and visions naturally evolve as life progresses. This is no less true when it comes to our sense of well-being. The physical person we envisioned at the outset of training tends to become refined by experience – and by success. The more we experience life as our best selves, the more specific and particular becomes our vison of what is possible for us.
For example, an actor friend who made a priority early in life of developing muscle mass and definition in pursuit of he-man roles found, after succeeding, that the body of a dancer was more in keeping with his own tastes as well as with the opportunities that were being presented to him in roles. Like many a professional athlete, our actor friend discovered that a combination of these two fields of training was the right course for him. A fitness trainer played a leading role in this transformation.
This is only one example of how our personal images of fitness can evolve through life. Certainly, it is to be expected that the course will change from time to time. A fitness trainer can make a new course clear and offer the know-how and encouragement to proceed successfully.
Atlanta Fitness Trainers Uniquely Qualified by Variety
Our team at Eclipse 1-on-1 is particularly opportune as your resource for an Atlanta-based fitness trainer because of the sheer variety of our experience and knowledge. Among our biographies, you can be reassured with the record of athletic accomplishments. Between the lines, however, is the good part. Amid the dozens and scores of credentials, sports, teams, and distinctions, there is the powerful undercurrent of knowing what it is like to train day by day.
This is the key. Not the flashy part, but the sweaty part. Each of us has encountered every temptation, objection, diversion, and distraction that can occur in a life of fitness. And each of us can testify to your own ability to overcome them and stay on course – the course we help you set for your own well-being and your own fitness vision.
At Eclipse, this is our passion and our pursuit. We are as dedicated to your success as you are. Let's get acquainted and put our Atlanta team of fitness trainers on your side.