Our goal is to help you achieve your fitness goals, whether you are a client of ours or not. Our personal trainers have extensive knowledge in strength training, fitness, and conditioning, and you can tap into that knowledge right here.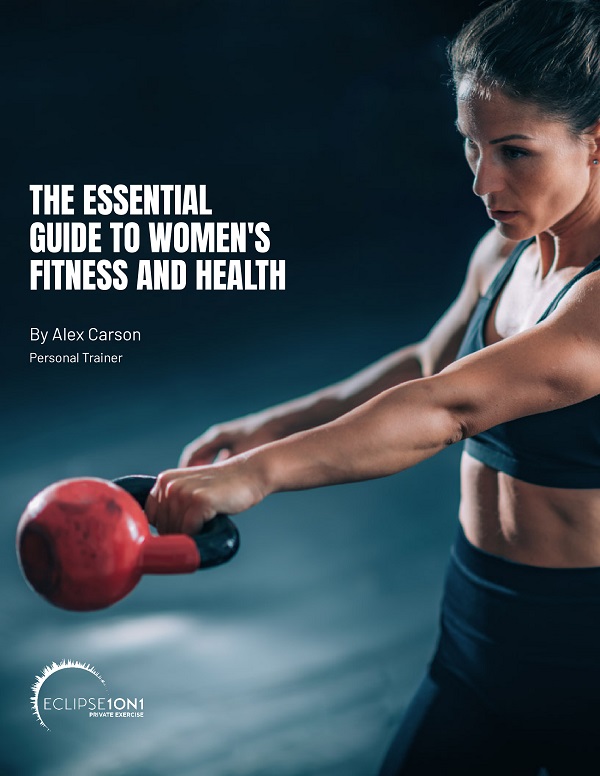 THE ESSENTIAL GUIDE TO WOMEN'S FITNESS AND HEALTH
Overview
The term "women's fitness and health" encompasses all aspects of a woman's life, from diet and exercise to mental health, reproductive health, and beyond. This ebook will help you improve your quality of life by taking advantage of important tools for staying healthy, managing stressors, and making lasting lifestyle changes. When it comes to understanding the unique needs of women regarding fitness and health, there are some facts you should be aware of before taking any steps toward improving your well-being. And they are all here, in this 28-page ebook, which includes:
a primer on women's fitness and health,
how women's bodies are different,
how hormones effect women's fitness,
how exercise helps women stay healthy,
weightlifting for women,
healthy eating tips for women,
sleep and stress management for women,
how a personal trainer can help you get and stay fit, and
a bonus workout.
What are you waiting for? Let's get started.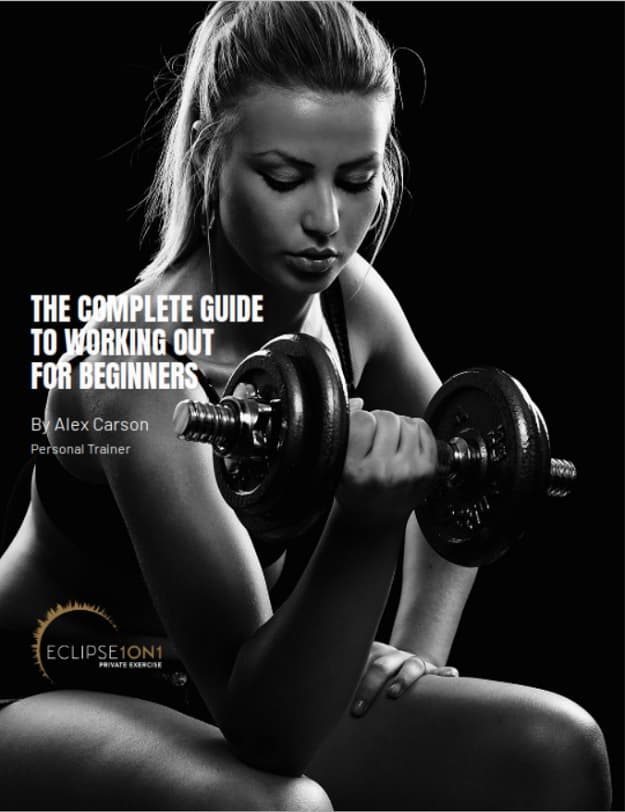 THE COMPLETE GUIDE TO WORKING OUT FOR BEGINNERS
Overview
You're motivated and you're excited; the fantasy of a new you is enough to inspire you. It's the getting started part that can be tricky. The best way to build and maintain momentum is with action. If you're looking to get started, hopefully this guide will set you out on the right path. This 24-page ebook includes:
a foundation on fitness,
things to know before getting started,
how much exercise you should do,
a one-week exercise program,
a beginner's gym workout,
a bonus video workout, and
sound advice from elite personal trainer Alex Carson.
Exercise is powerful and can change your life. Let's get started.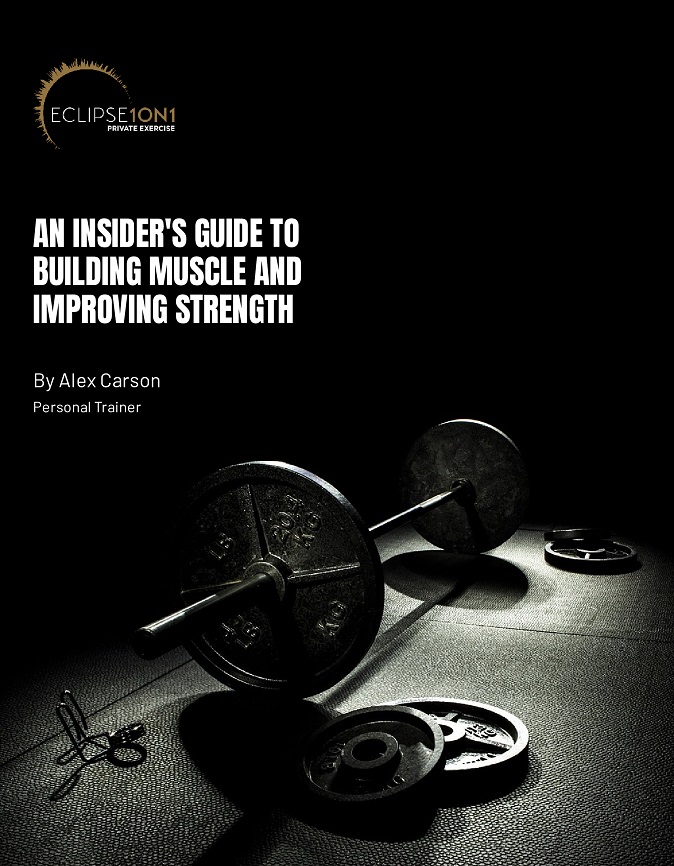 AN INSIDER'S GUIDE TO BUILDING MUSCLE AND IMPROVING STRENGTH
Overview
The secret to building muscle and improving strength is revealed by discovering the unique connection between the body you have and the body you want. Both those bodies are unique. Few, if any, are the folks who can find this connection on their own. This is the knowledge that fuels Eclipse 1-on-1. Here is what we know for sure about building muscle and improving strength.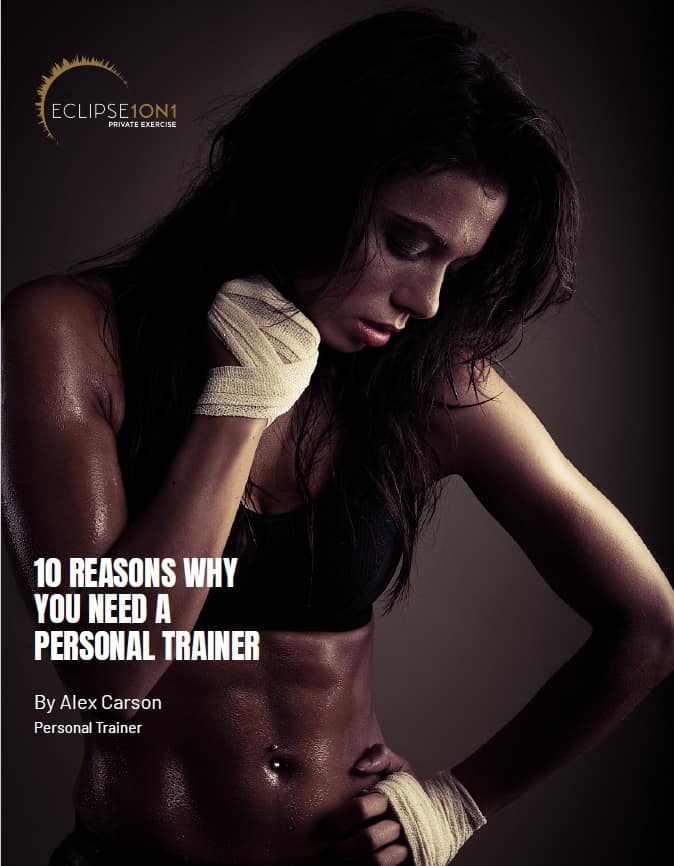 10 REASONS WHY YOU NEED A PERSONAL TRAINER
Overview
Certainly, there's no shortage of fitness guides and tips on the Internet and social media. There are scores of magazines devoted to the topic, from Men's Health to Oxygen to Muscular Development. While all this information is great, it can be more overwhelming than helpful. Figuring out which workout plans to follow, what actually works for your goals, what kind of exercise equipment you need, how to use that equipment safely and effectively, and whether you can even stick to the workout plan is a daunting task.
Which is why we developed this ebook, "10 Reasons Why You Need a Personal Trainer." In just 15 minutes, Eclipse trainer Alex Carson cuts through all the clutter to provide you with his insights on the topic. Who knows? One of his secrets might hit home for you.