How to Make the Most of Free Fitness Virtually
With the ongoing pandemic, many people are finding themselves seeking new ways to exercise and stay healthy at home. Fortunately, technology has allowed us to access virtual classes, which offer a source of inspiration and motivation for our daily fitness routines.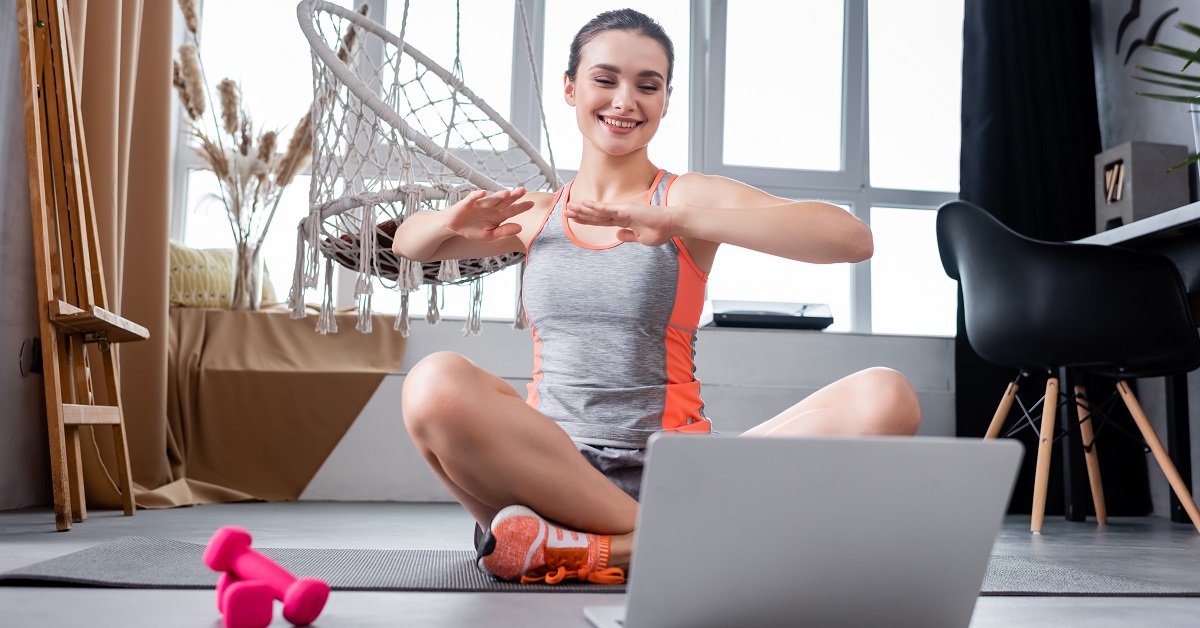 Below are some tips on how to make the most of free fitness virtually, as well as why you still might want to consider a personal trainer.
1. Set Your Goals
Before diving into the fitness world, it's good to have a clear understanding of why you're interested in virtual fitness classes. Is it a weight-loss goal or a way to stay active? Having a clear idea of your goals will help you narrow down the choices that will meet your needs.
2. Find Your Fitness Program
Now that you know what you want to achieve through your workouts, it's essential to find a program that meets your goals, interests, and schedule. There are countless programs available, from yoga to HIIT, so it's essential to find one that suits your preferences.
3. Know Your Equipment
Like attending physical fitness classes, it's crucial to know which equipment you will need for your virtual workouts. Equipment can range from yoga mats to weights, depending on the program you choose. Knowing what you'll need in advance can save time and money, and ensure you have a successful workout.
4. Establish Your Routine
Now that you've got your goals, and picked a program and equipment, it's time to establish a routine. Establishing a routine will help you stick to your goals and make the best of your virtual classes. You can start by penciling in your preferred workout times on your schedule and selecting your workout routine for the day.
5. Use the Online Resources
Most free virtual fitness programs offer more than workout videos, blogs, and forums about nutrition, along with helpful tips to help you stay motivated. Whether it's a little inspiration or advice on how to recover after an intense workout, take advantage of what the online resources have to offer.
6. Invite a Friend
Working out with friends adds a layer of fun and motivation to virtual classes. Invite a friend or family member to join in the workout sessions. Encouraging each other will make sticking to your fitness routine a more enjoyable experience.
7. Stay Consistent
Ultimately, staying consistent is the most important part of making the most out of free virtual fitness classes. Consistency is what will keep you on track toward your fitness goals. So, stick to your routine, work out with your friend, and use online resources to keep your fitness journey on the right path.
Why You Still Need a Personal Trainer
Virtual fitness programs are a wonderful way to access a variety of workouts from the comfort of your home at no cost. However, while these programs are valuable resources, they cannot replace the benefits of having a personal trainer. Here are a few reasons why you still need a personal trainer, even when taking advantage of free, virtual fitness programs:
Personalization: Free virtual fitness programs may offer a range of workouts, but they are not customized to your needs and abilities. A personal trainer can evaluate your fitness level, whether you are predisposed to any health risks or physical limitations, and create a workout plan tailored to your specific needs.
Motivation: Sticking to a workout plan can be challenging, especially when training alone at home. Personal trainers offer the motivation and accountability necessary to push you to have a consistent workout routine, track your progress, and help you achieve your fitness goals.
Proper Form and Technique: A personal trainer can help you learn and maintain proper form and technique during your workouts. Incorrect form and technique can lead to injuries and strained muscles, which may lead to permanent damage if not corrected promptly.
Expertise: Personal trainers are trained experts who keep up with trends, developments, and new techniques in the fitness industry. Their knowledge can help you choose the best workout options that align with your goals, optimize your workouts for maximum results, and avoid wasting your time on exercises that do not help you achieve your goals.
While free virtual fitness programs provide an accessible and convenient way to maintain an active, healthy lifestyle, they cannot replace the benefits of having a personal trainer. A qualified personal trainer can help you achieve optimal results, motivate you, ensure you practice exercises properly, and provide suggestions that resonate with your fitness goals. Interested in training with us? Click here to get started.